The following is courtesy of the U.S. Department of the Interior:
Alaska Day: Celebrating Alaska's Transfer from Russia
October 18 is Alaska Day, the annual celebration of the transfer of Alaska from Russia to the United States. When the initial purchase was announced in 1867, many Americans ridiculed the sale. However, in the 150 years since, Alaska's incredible beauty and bountiful resources have proven it to be a valuable addition to our union.
There are over 222 million acres of public lands in Alaska and much of it is managed by the Interior Department. Here are just a few of Interior's connection to the Last Frontier.
The highest peak in North America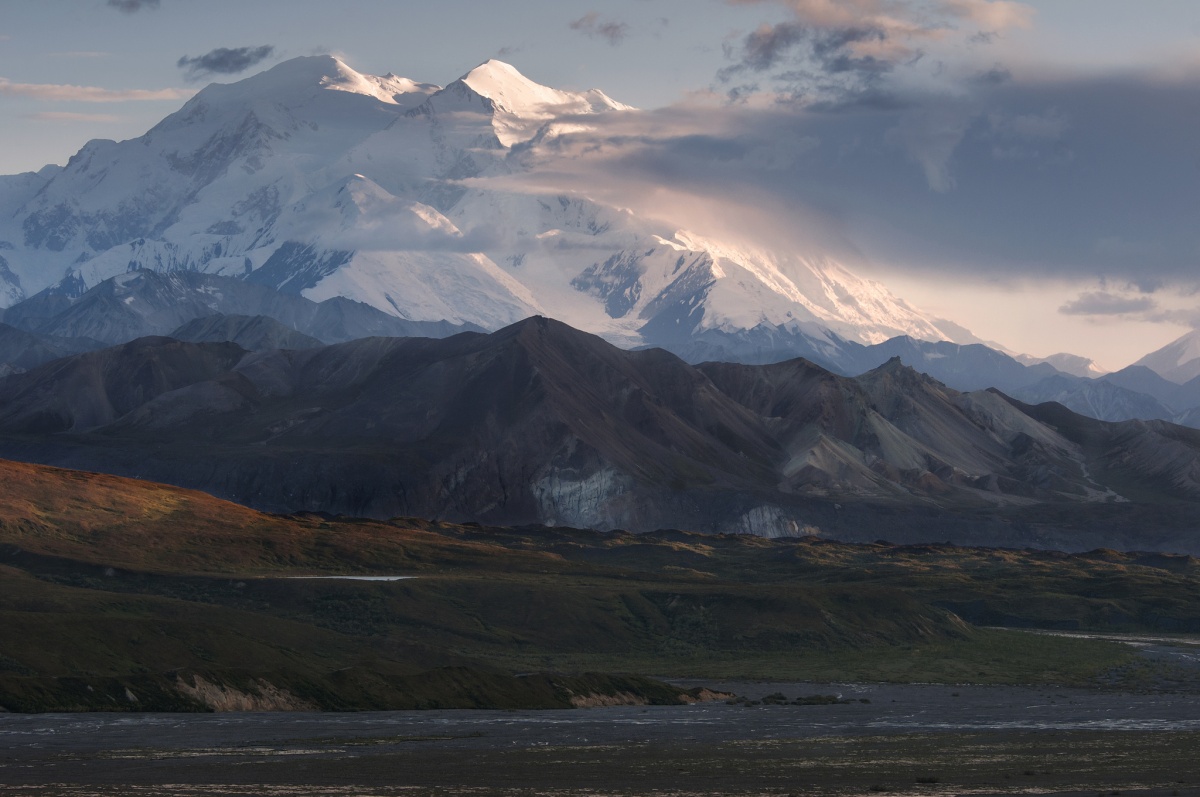 Denali National Park and Preserve is home to North America's tallest mountain and some of the most epic views you'll ever see. Denali's peak rises 20,310 feet into the Alaska sky and attracts climbers from around the world to challenge its summit. Denali also offers bus tours around the park, which provide visitors great wildlife viewing and a chance to explore this wild landscape.
Amazing cultural history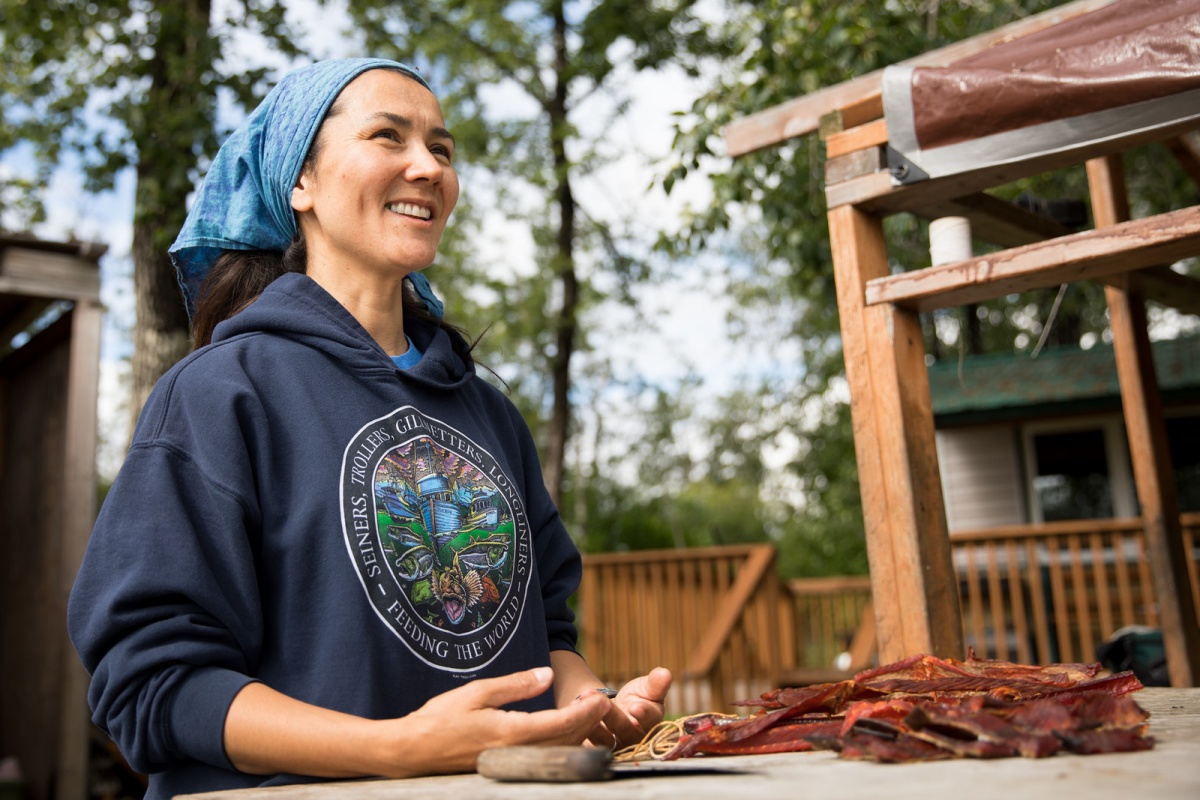 Alaska is well known for its beautiful lands, but the state's cultural history is just as fascinating. The first people came to North America across Alaska's Bering Land Bridge more than 16,000 years ago. These early settlers migrated south across the Americas, though others stayed in this vast and open land. Today, Alaska is home to 229 federally recognized Alaska Native communities with more than 80,000 tribal members who speak over 20 different languages. Interior's Bureau of Indian Affairs has many programs that address the needs of Alaska Natives. The Alaska Native Claims Settlement Act of 1971 allows Alaskans to document and protect cultural resources. The Housing Improvement Program is a home repair, renovation and new housing grant program for tribal members in Alaska that helps Alaska Natives stay on their traditional lands.
Incredible wildlife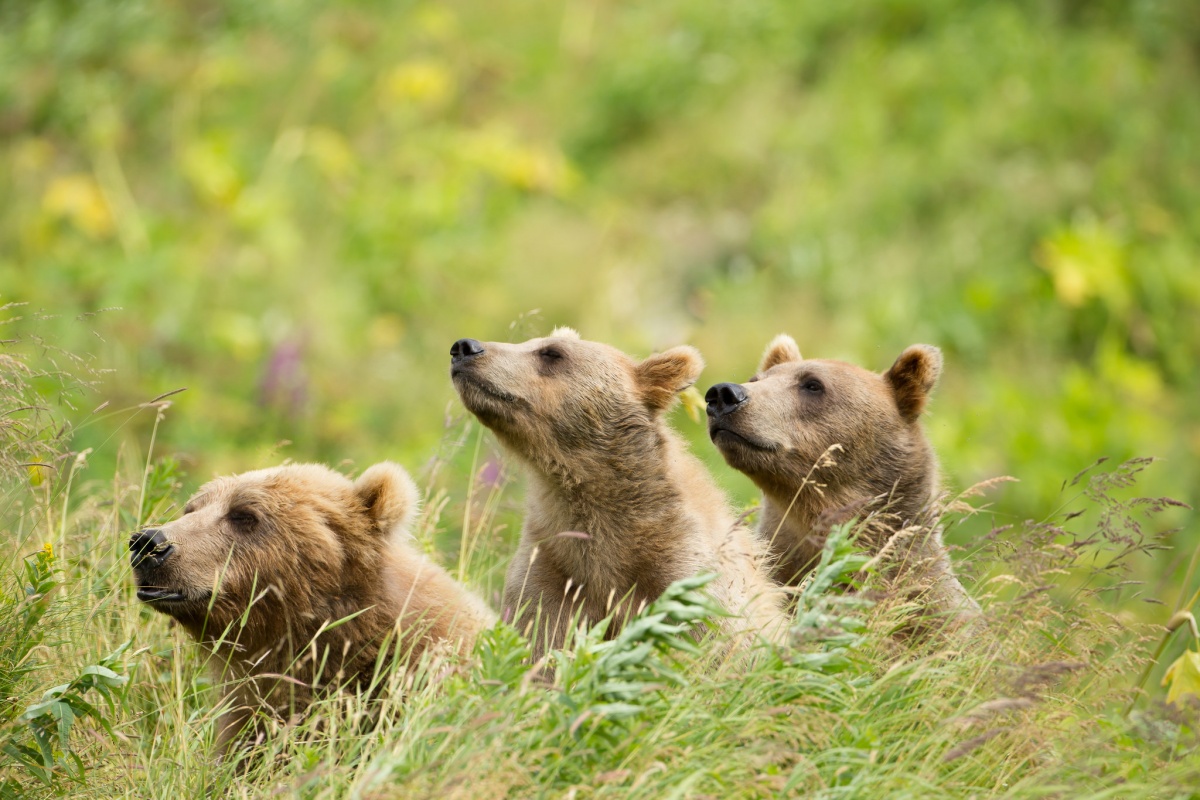 Have you ever seen a caribou? How about a muskox? Alaska's wildlife is amazing. There's nothing quite like the thrill of seeing a humpback whale breaching or brown bears fishing for salmon or a bald eagle soaring over the forest. At national wildlife refuges, national parks and wilderness areas, you can experience the best of Alaska's wildlife. Kenai National Wildlife Refugealone is a home to otters, moose, wolves, snowshoe hares, foxes and dozens of species of birds and fish. Katmai National Park and Preserve and Kodiak National Wildlife Refuge are some of the best places in the world to see brown bears. If you love wildlife, Alaska is the place for you!
Leading the way on energy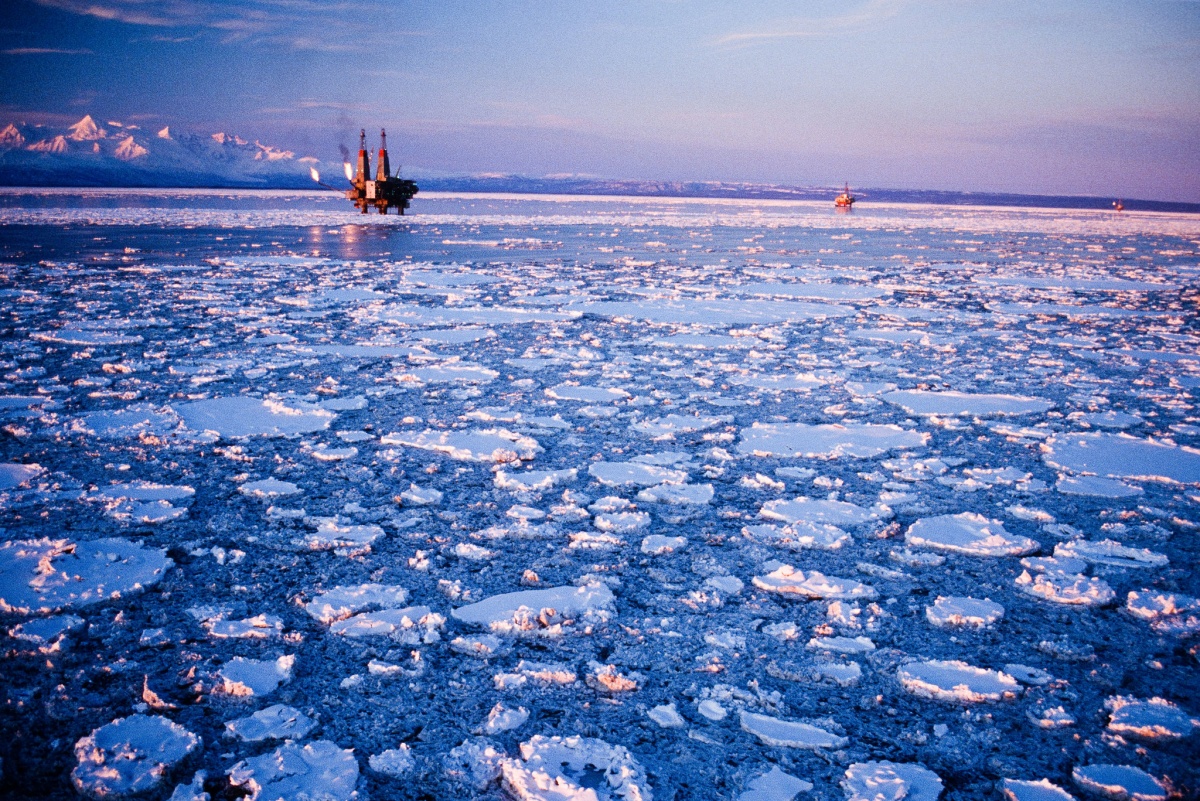 Alaska's resources extend from its interior mountains to its extensive coastal seas. Interior's Bureau of Ocean Energy Management manages the development of energy off the coast of Alaska in an environmentally and economically responsible way. This means BOEM's oil and gas leasing programs, environmental analysis and resource evaluation produce homegrown American energy. BOEM's most recent lease sale on June 21, 2017, brought in over $3 million in high bids. In addition, the National Petroleum Reserve-Alaska, a 22.8 million-acre area on the state's North Slope administered by Bureau of Land Management, is the largest block of federally managed land in the United States. Crude oil from onshore and offshore North Slope production is transported via the Trans–Alaska Pipeline from Prudhoe Bay through 800 miles of rugged terrain to the northernmost ice-free port in America at Valdez, Alaska.
The largest national park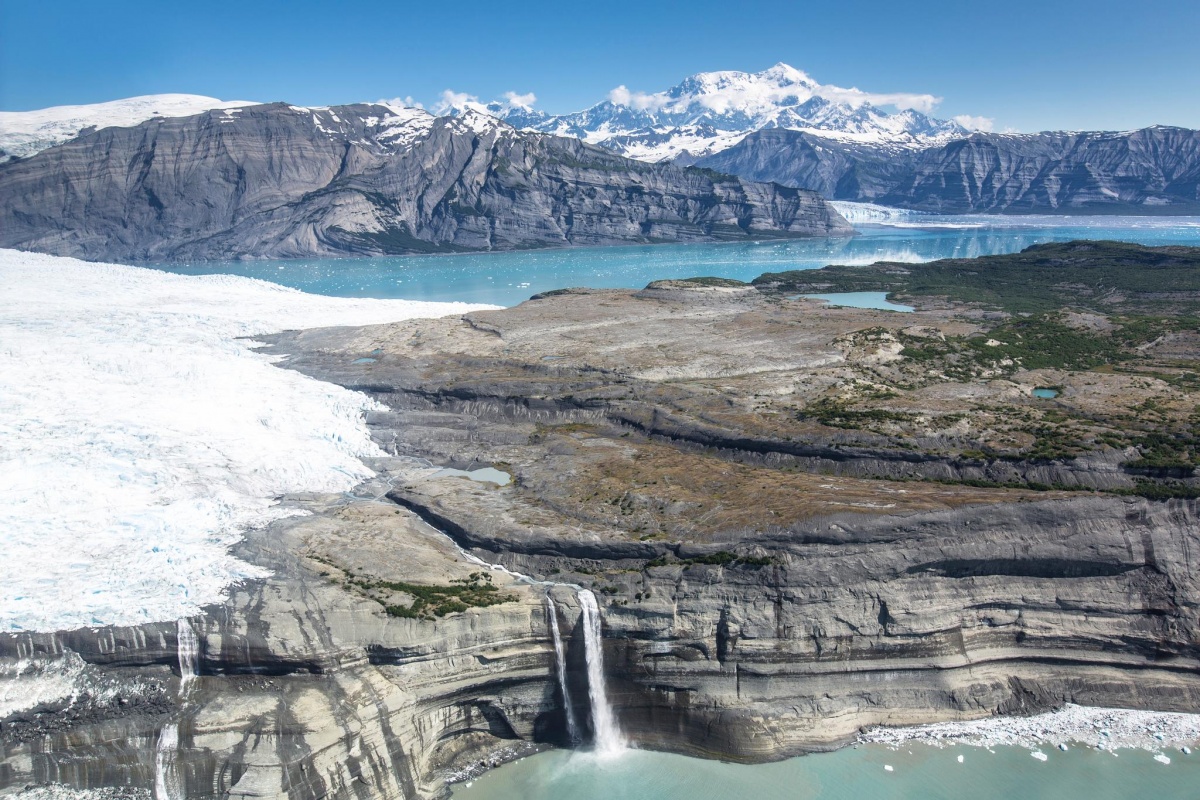 Combine the size of Yellowstone and Yosemite National Parks; now add in the entire area of Switzerland as well. No, it's not another country, it's the size of Wrangell-St. Elias National Park and Preserve. Over 13.2 million acres, Wrangell-St. Elias contains opportunities unparalleled at other parks in the country. The superlatives for the park are almost unbelievable. It's home to the nation's second highest peak — the 18,008-foot tall Mount Elias — wide river valleys and a glacier larger than the state of Rhode Island. Add in amazing wildlife and volcanoes, and this park is an adventurer's dream.
A sporting paradise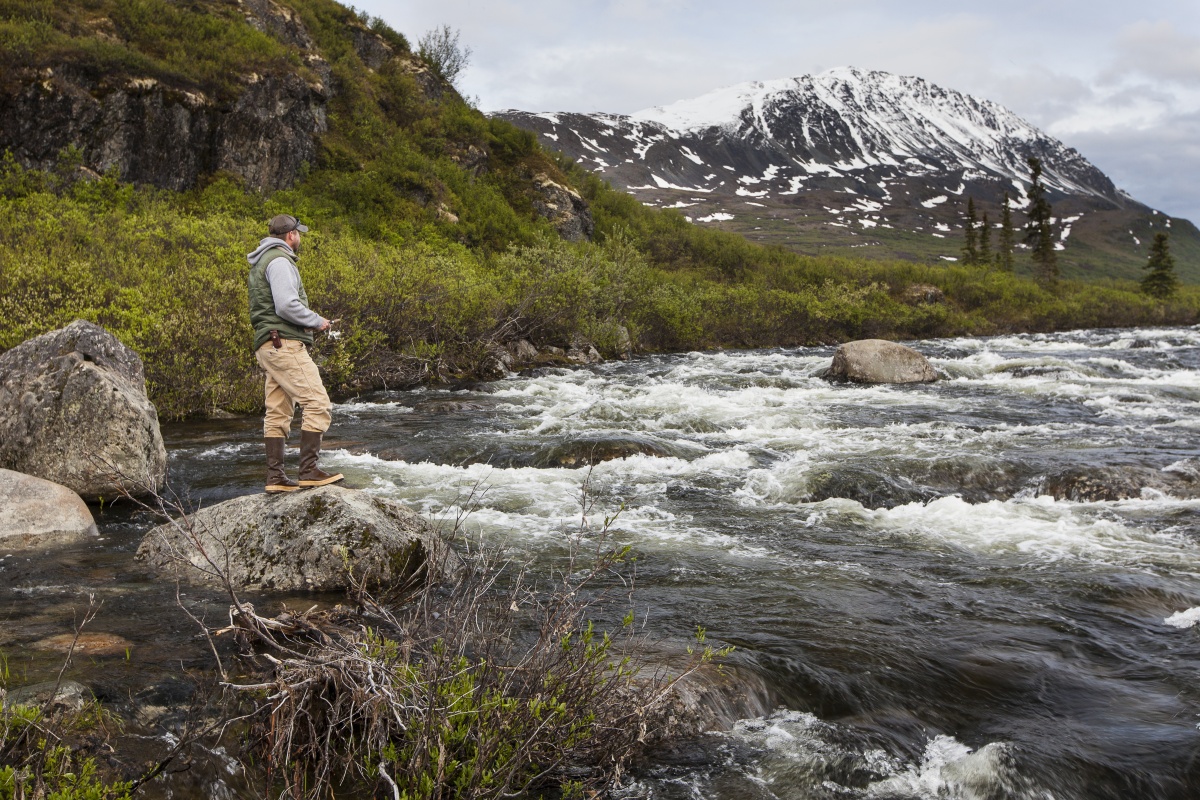 Alaska's refuges and preserves offer hunters and anglers a chance to find abundant game and fish in pristine environments. Famous for salmon, Alaska waters at places like Yukon Delta National Wildlife Refuge also provide a seemingly endless throng of steelhead, Dolly Varden, pike, trout and more. Hunters at Tetlin National Wildlife Refuge enjoy the thrill of stalking big game like caribou and moose. Alaska has often been called America's last wilderness. The concept is vividly real on the U.S. Fish and Wildlife Service's 16 national wildlife refuges that offer spectacular scenic and wildlife-related recreation. Find great camping at an RV or tent site or stay in a cabin. While some of the refuges can only be accessed by boat or plane, others are more accessible. These experiences are bracing, memorable and unmatched in almost any state. Be sure to comply with all state and federal regulations and obtain the necessary permits and licenses.
A true test of will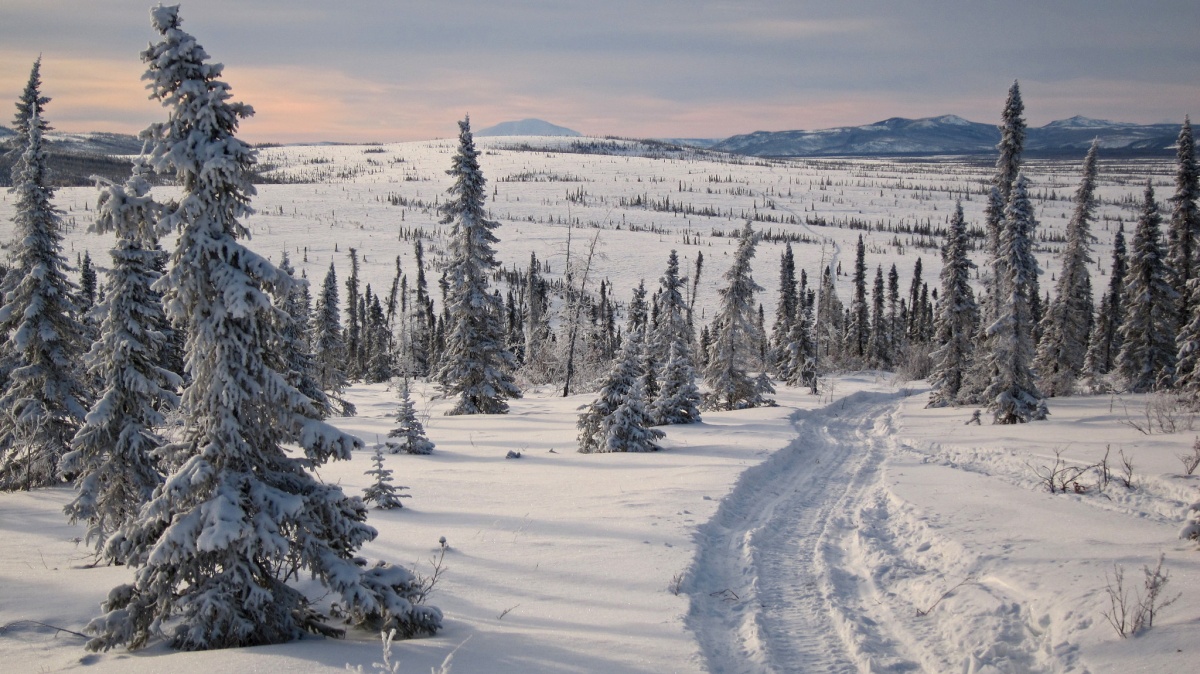 The Iditarod National Historic Trail is a 2,300-mile system of trails that first connected Alaska Native villages and opened Alaska up for America's last great gold rush. During Alaska's 1880-1920 gold rush, the trail served as a cross-country winter trail for dog-sled teams. Today the trail hosts the famous dog-sled race traversing over 1,000 miles across the rugged Alaska tundra. The Iditarod is the only exclusively winter trail in the national trails system and is under the stewardship of the Bureau of Land Management, which maintains a number of shelter cabins along the route. For history buffs, the Iditarod's rich history stretches throughout Alaska towns with stories all their own.
Reminders of the past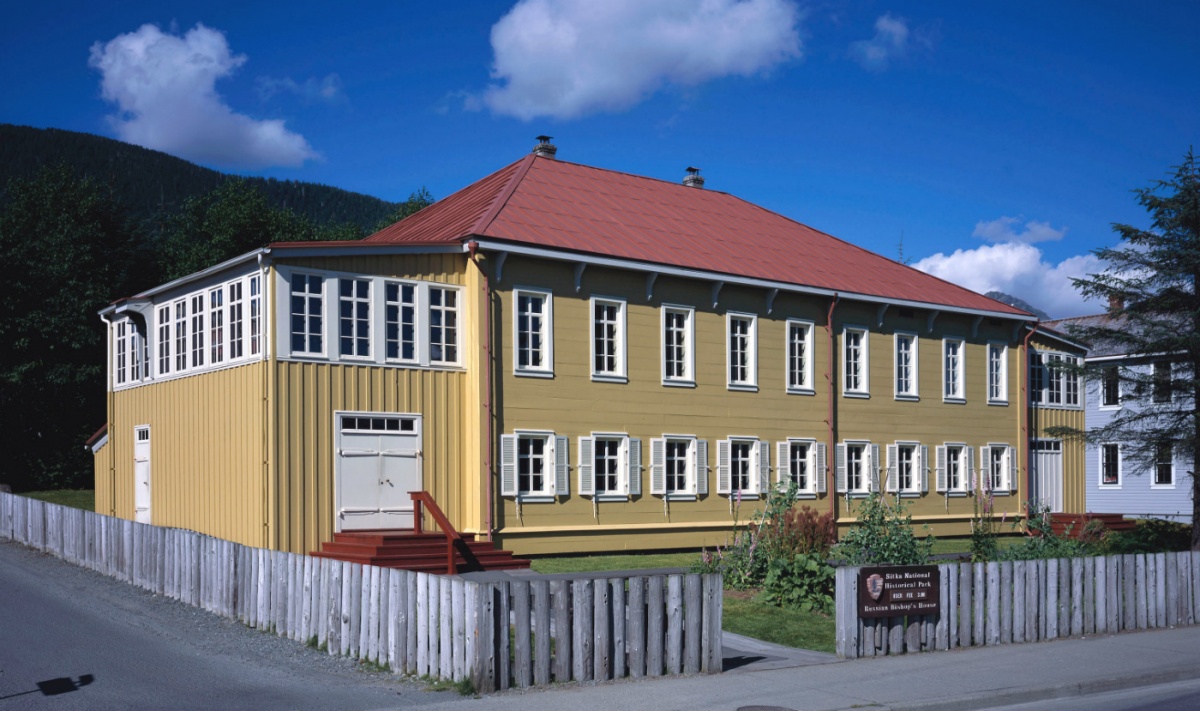 Sitka, then known as New Archangel, was the colonial capital of Alaska during most of the 126 years of Russian control. The October 18, 1867, transfer ceremony was held in Sitka, where the American flag was first raised over the future state. Today at Sitka National Historical Park, visitors can learn more about Alaska's Russian period at the Russian Bishop's House. It is one of the few surviving examples of Russian colonial architecture in North America and was the center of Russian Orthodox Church authority in a diocese that stretched from California to Siberian Kamchatka.
Volcanoes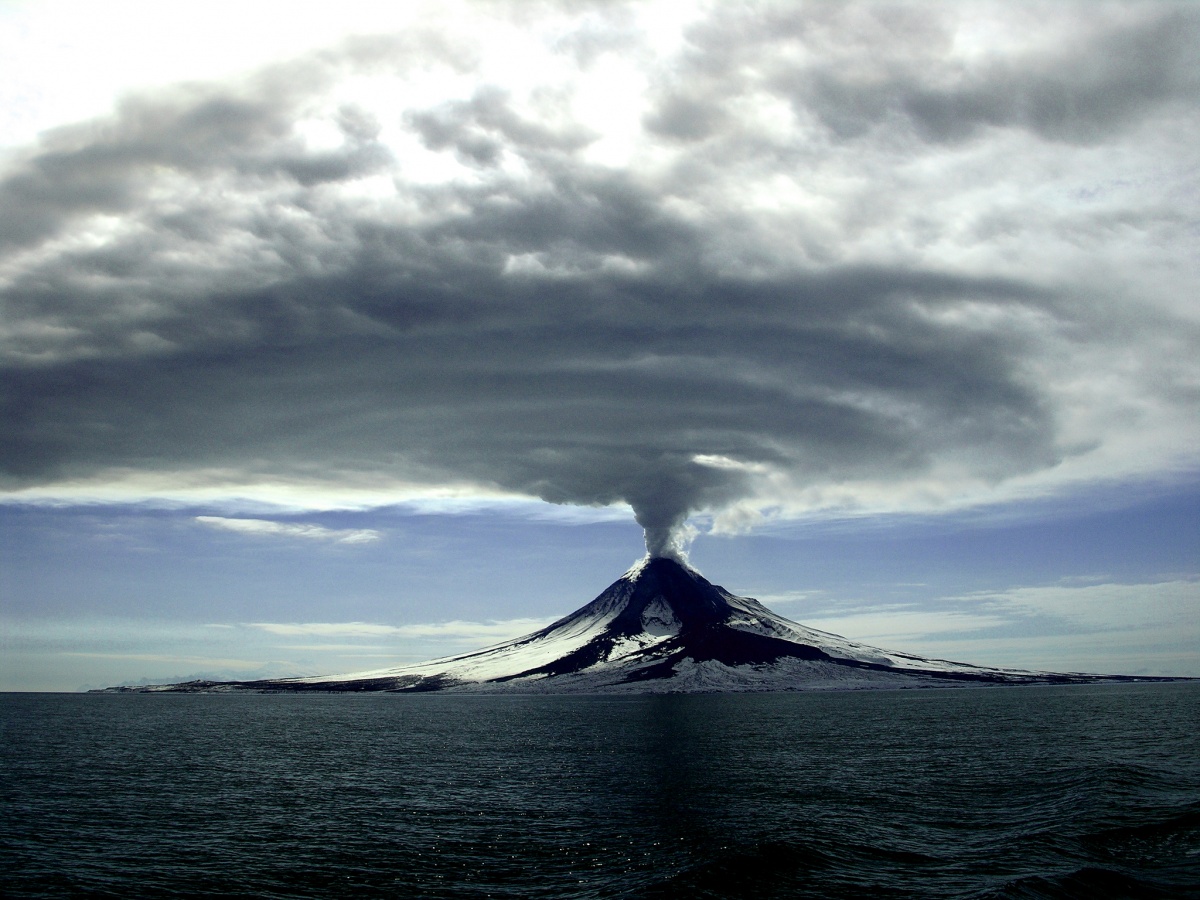 Violent volcanic eruptions shaped Alaska's geography throughout its geological history. Today, eruptions from Alaska volcanoes pose a threat to local residents, cultural resources, and economic activities, as well as the international aviation sector. Luckily, the U.S. Geological Survey works to research, monitor and plan for volcano eruptions to protect the people of Alaska. As part of the Alaska Volcano Observatory, USGS scientists monitor Alaskan volcanoes and provide timely, accurate information on volcano hazards and warning of dangerous activity.
Into the wild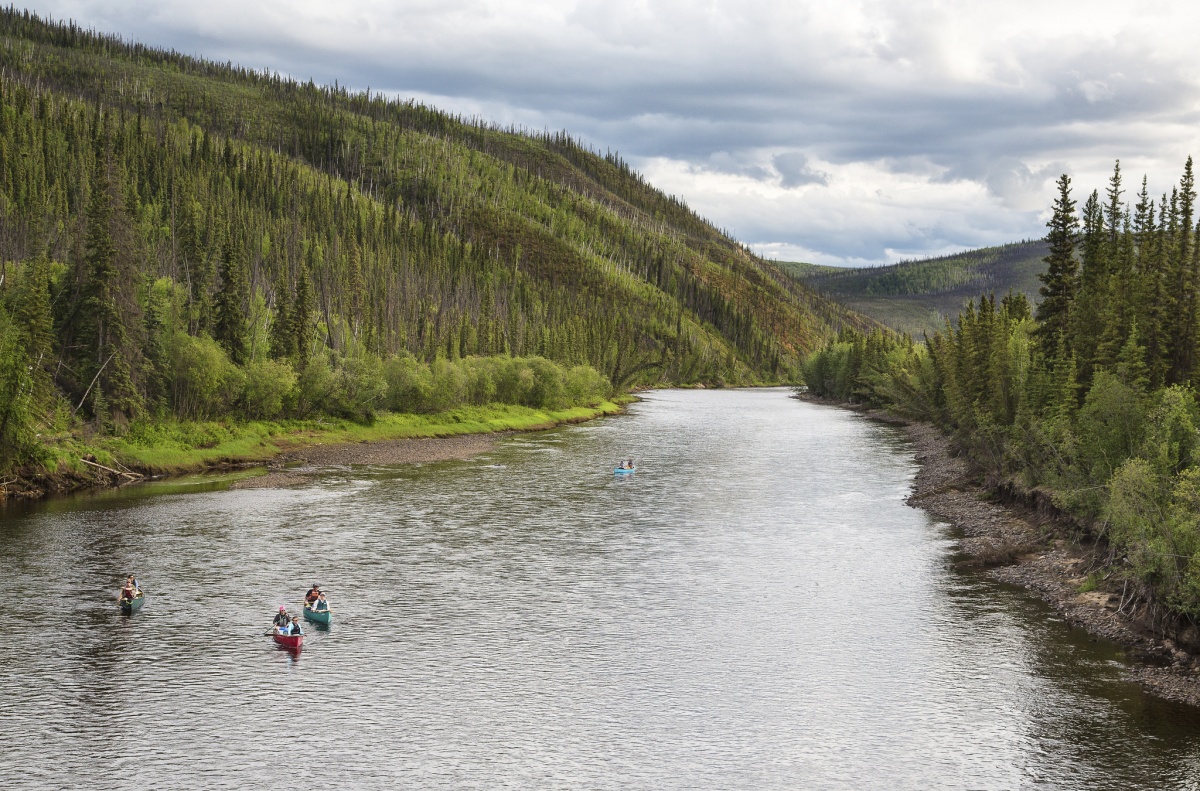 Congress passed the Wild and Scenic Rivers Act in 1968 to conserve beautiful river segments in their natural, untamed state for future generations. Over 200 river segments in 40 states exist as part of the system, providing plenty of adventures. In Alaska, the Bureau of Land Management protects six rivers under the Wild and Scenic Rivers Act. Birch Creek River, Beaver Creek River, Delta River, Fortymile River, Gulkana River and Unalakleet River are all stunning examples of Alaska's outdoor beauty and great places to float, fish, pan for gold and explore.
Rivers of ice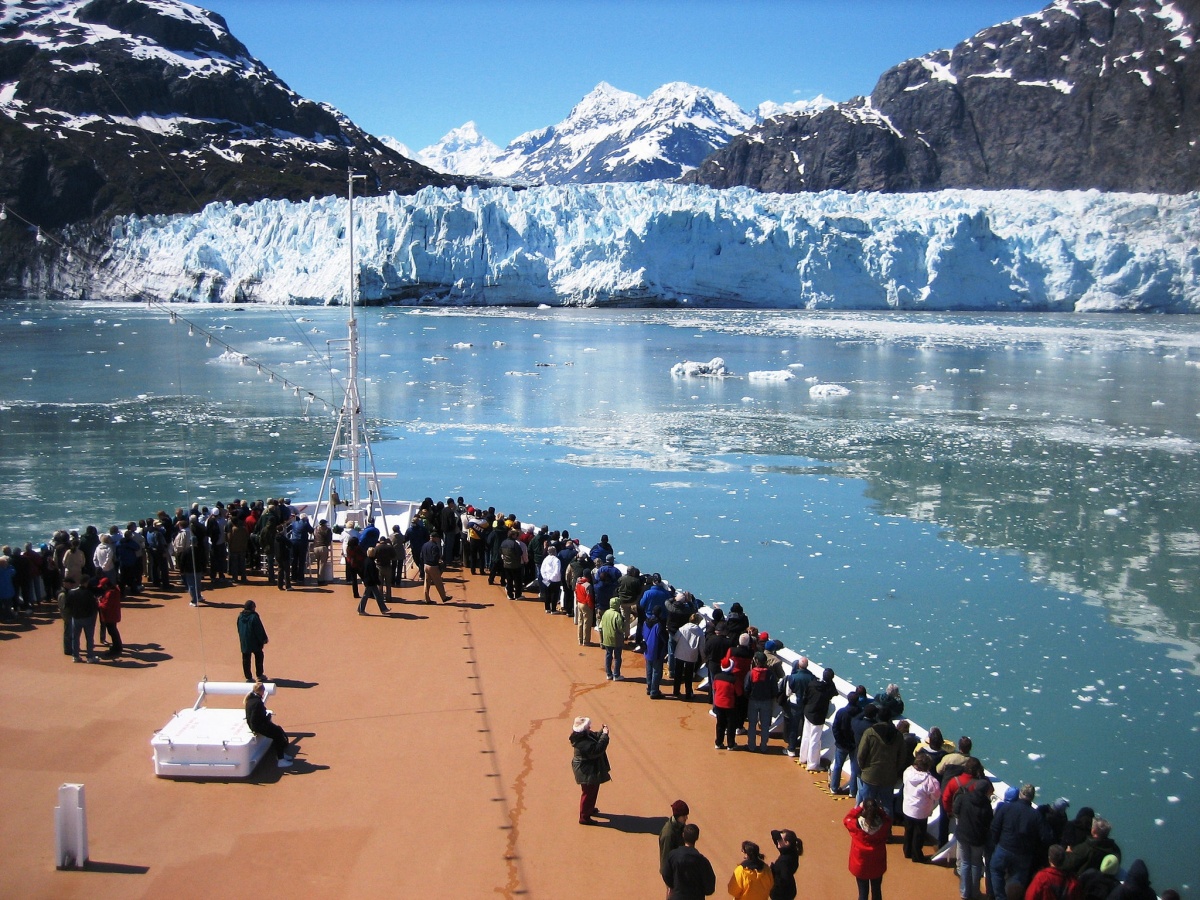 From sea to summit, Glacier Bay National Park and Preserve's 3.3 million acres offers abundant opportunities for adventure, inspiration and exploration. The park's rich marine and terrestrial life is the result of glacial retreat, demonstrating this land's resilience and adaptable nature. Glacier Bay is a marine park where many glaciers flow in from tall surrounding mountains. In the summer, huge sections of ice plunge from the faces of glaciers into the bay. This dramatic sight is a popular tourist attraction for thousands of people passing by on cruise ships.
Four-legged rangers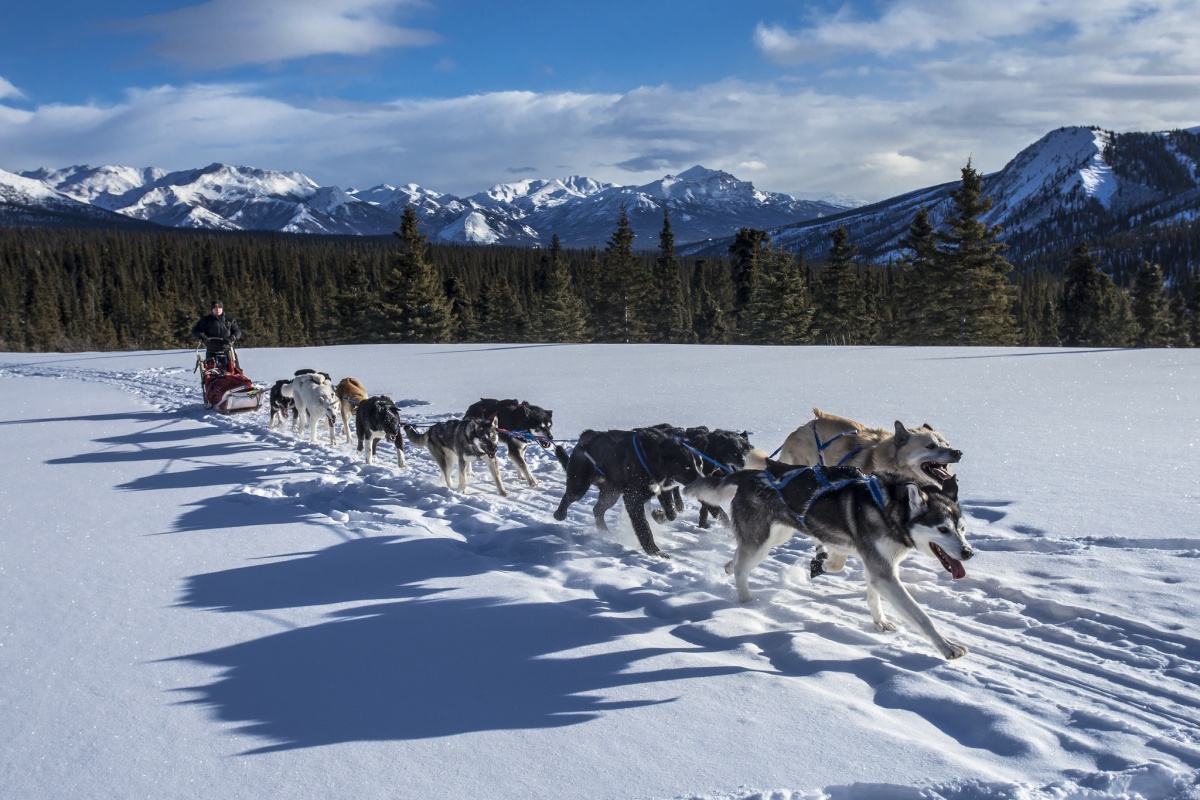 Just in case you need another reason to visit Alaska, Denali National Park and Preserve is the only national park in the U.S. with a working dog team. Sled dogs have held an essential role in the life and culture of Alaska for thousands of years, and Denali's team helps protect visitors, wildlife, scenery and wilderness. We also think they're super cute!
The Last Frontier offers pure wilderness unlike anything else in the United States. Huge peaks, glacier-filled valleys and abundant wildlife set this state apart. Alaska's rich history provides another stunning layer to this state's incredible resume. Don't miss out on an Alaska adventure!
Here's one more photo for you: Denali's 2017 litter of puppies.