Get Your 'Aluuttagaaq' Flavor On
The U.S. Department of the Interior posted a series of wild game/fish/fruit recipes with main ingredients that can be foraged on public land. Included is an insane delicious-looking duck bites recipe and this one that has Native Alaskan roots:
Aluuttagaaq – (Pronounced Aaah-Loo-Tah-Gawk)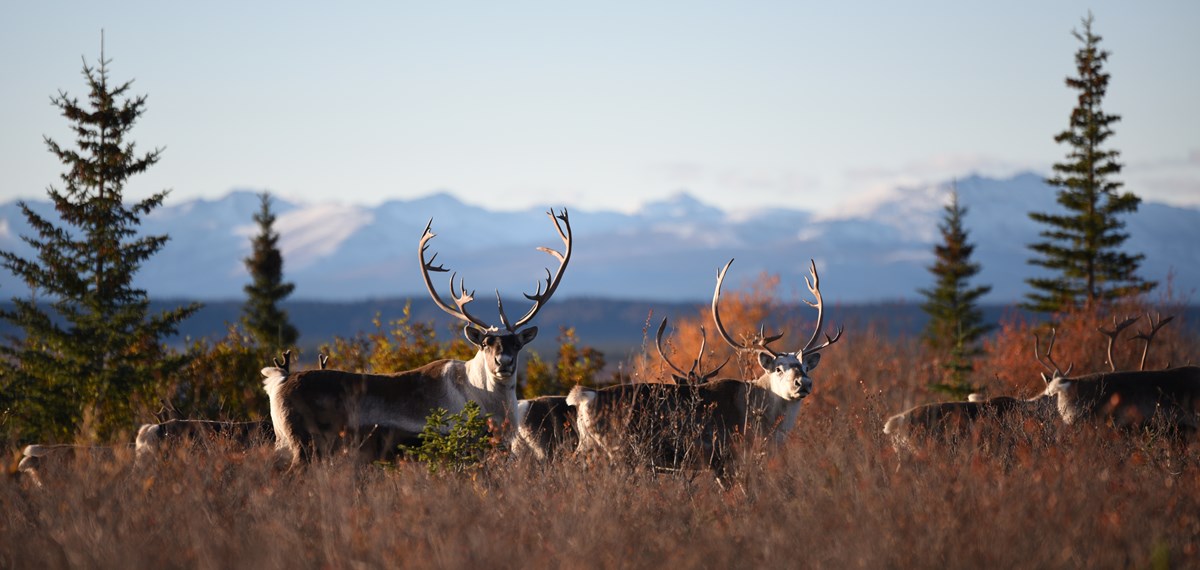 This traditional Alaskan dish creates a savory meal that the whole family will love. Caribou is the featured ingredient, and it is served in a warm, creamy gravy over potatoes or rice. Great places to hunt for caribou are Steese National Conservation Areaor Kenai National Wildlife Refuge in Alaska. We appreciate Bureau of Indian Affairs employee Thomas Llanos sharing this delicious meal.
Ingredients:
2 pounds fresh caribou
¾ cup of flour (divided)
½ onion, chopped into very small pieces
2-3 cups broth or water
1 cup cold water
Salt and pepper to taste
1 teaspoon cooking oil or 1 tablespoon of butter
Potatoes or rice (to be served on)
Directions:
Cut caribou into bite-size pieces. Season meat with salt and pepper. 
Coat with ¼ cup flour. Fry in hot oil or butter until browned.
Add onion, and continue cooking until onion is soft. 
Cover with broth or water, and simmer on low temperature at least 30 minutes.
Mix remaining flour with cold water to make a heavy cream. Stir into meat mixture to make gravy. 
Serve over potatoes or rice.